Contact
Prof. Dr. Christine Volkmann
Faculty of Business and Economics
Schumpeter School of Business and Economics
Room: M-13.18
Gaußstraße 20
42119 Wuppertal

Phone: +49 202-439-3982
Fax: +49 202-439-2464
E-Mail: volkmann{at}wiwi.uni-wuppertal.de

Secretariat:
Mirjam Ballin
Room: M-13.17
Phone: +49 202-439-3979
Fax: +49 202-439-2464
E-Mail: Ballin{at}wiwi.uni-wuppertal.de
Consultation hour: Mon-Thu 10-12h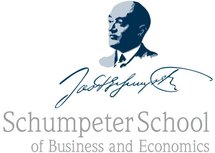 UNESCO Chair of Entrepreneurship and Intercultural Management
Goals and Responsibilities of the UNESCO chair
Since the establishment of the UNESCO Chair, we have focused on UNESCO-related research, teaching and transfer activities that serve to achieve the overarching, global UNESCO goals. The guiding principle of the chair is the promotion of sustainable and responsible entrepreneurial thinking and acting with special consideration of intercultural aspects. In this context, the illustrated Sustainable Development Goals are of central importance.
News and activities of the UNESCO Chair
---
UNESCO Chairs Germany - Newsletter 03/21
Information about the activities of UNESCO Chairs across Germany in 2021. Visit the online version of the UNESCO Newsletter here.
---
Women Entrepreneurs in Science
On November 25th, 2020 our project "Women Entrepreneurs in Science" was officially and successfully launched. The project develops a support network for female entrepreneurs from universities in NRW.
You can find more information about future events here.
---
Start-up Center der Bergischen Universität Wuppertal
The recently launched Start-up Center at the University of Wuppertal places a special focus on promoting sustainable start-ups. In the long term, Wuppertal is to develop into a showcase location for sustainable start-ups.
If you are also interested in supporting sustainable start-ups, we look forward to receiving your e-mail: knickmann{at}uni-wuppertal.de
---